All work is available for sale. Please contact me to check location and availability of paintings or to discuss a commission.
How to find the perfect painting?
Rule number one is "Trust your gut reaction"; if you feel an instant emotional connection with a painting, that 'wow' factor will last and the painting will bring you years of pleasure.
Consider size, colour, tone and mood; it needs to work within the space. If you love it, can you re-arrange the existing paintings or furnishings to better position the painting?
Try before you buy? If in doubt, it's sometimes possible for me to bring a selection of paintings for you to try at home. This is a great way to judge scale and colours, before making a commitment.
Do you need to commission? If you can't find exactly what you want on my website or need a particular size, get in touch. A commission is sometimes the best solution and saves time hunting for the perfect piece. There is no extra charge and I will work with you to ensure you get a perfect result.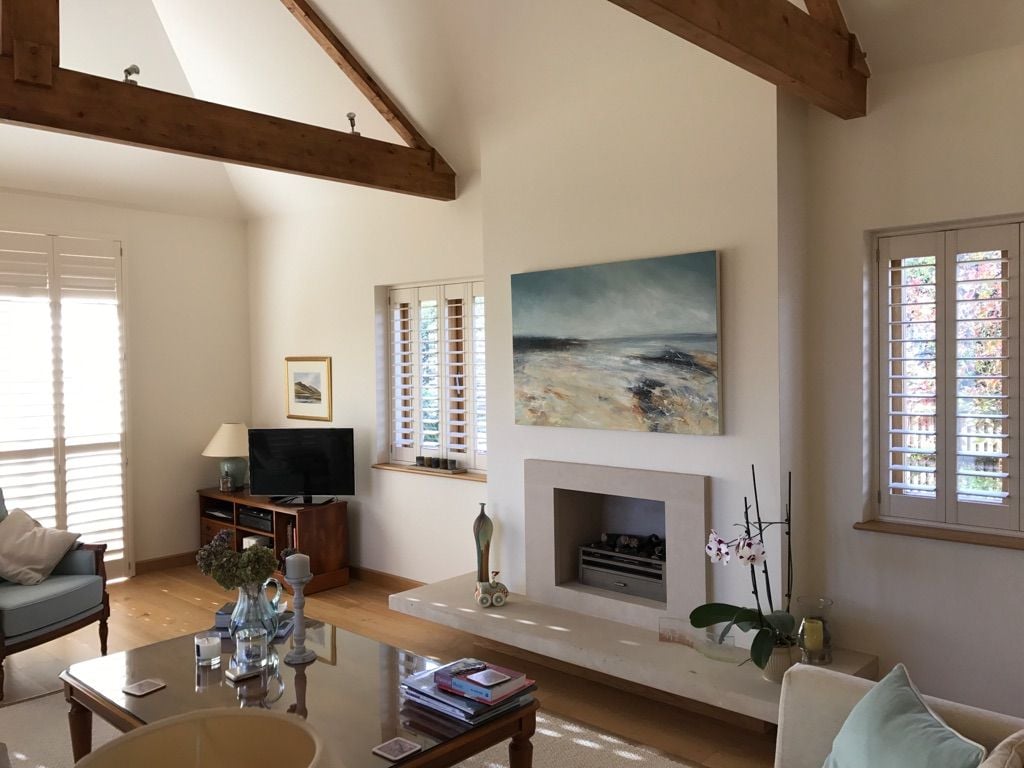 Interior Designers / Art Consultants
If you require artwork for an interiors project please get in touch. I regularly work with interior designers or art consultants and I am happy to provide a portfolio of exciting images to meet your brief, meet on site to discuss requirements, deliver artwork for client approval or undertake successful commissions.
If you are looking for an interior designer to work with please ask, as I have some wonderful contacts and would be happy to recommend someone to suit your needs.