"Lockdown Vibe" was painted at my temporary home studio during the early weeks of the Covid pandemic. Using canvas stretched across an old board and texture created wth eggshell and paper collage, this dynamic painting reflects the emotional chaos of the time. I was taking daily woodland walks, discovering new paths and my only view from the studio window was the brilliant sunshine reflected on windows and across the lawn. It has that joy of summer and the enforced 'pause' we had to take, with an edge of energetic craziness. It looks fabulous on its stretcher and in it's new frame. Currently on display in the gallery at Applegarth Farm.
Surrey Artist Open Studios, 19 September - 4 October
This re-scheduled open studio event in it's twentieth anniversary edition, takes place across 111 studios with 168 artists taking part across the county and nearby borders, this is a real celebration of all of our artists and makers working across disciplines.
I will be opening for this event on the following dates: 19 - 20th Sept, 23rd - 27th Sept, 29th September - 2 October, 10am - 5pm. Remember to book a table if you want to stay for lunch at Applegarth Farm.
To see who else is exibiting and to plan your day out visit Surrey Open Studios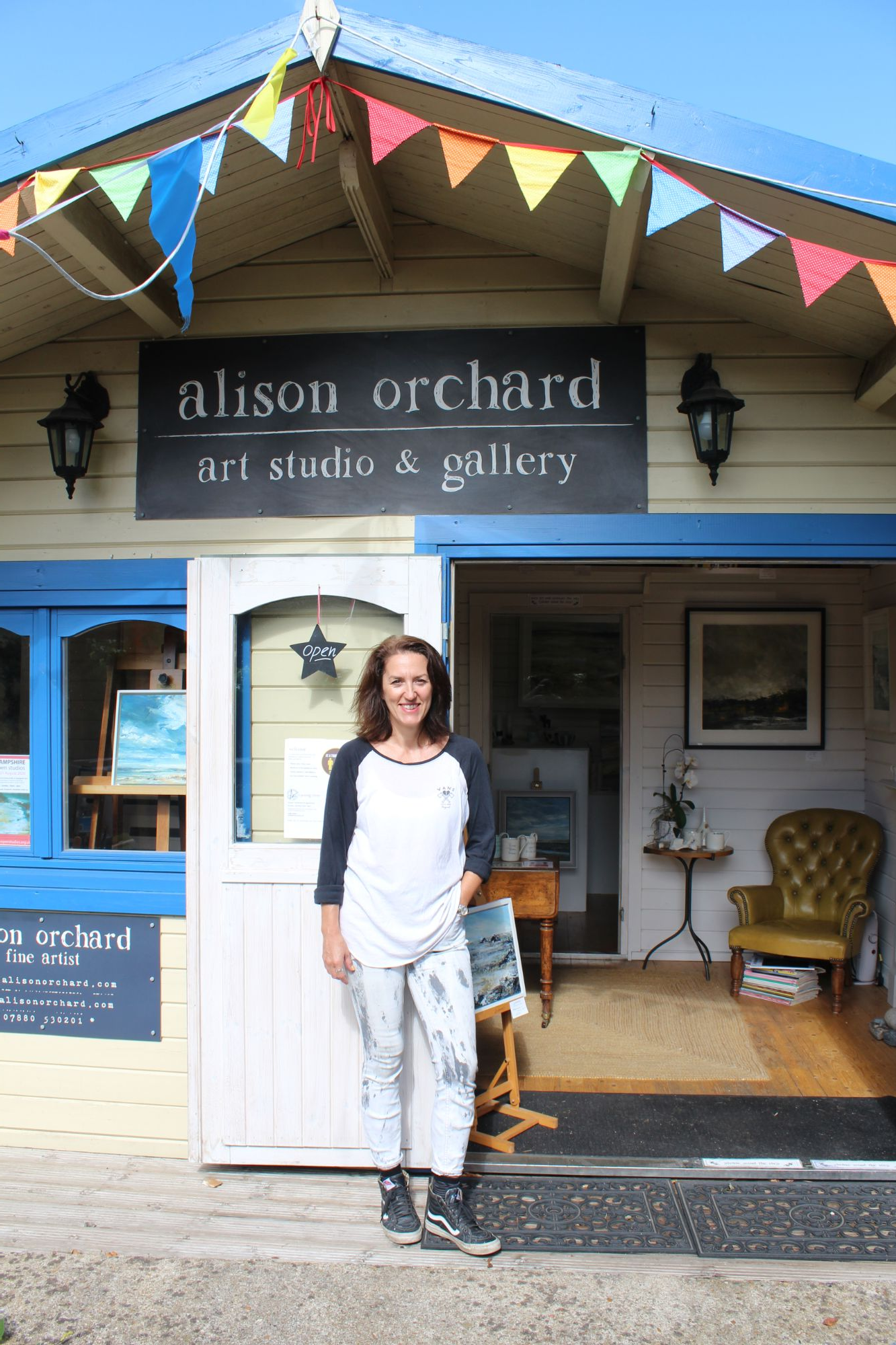 The paint is still wet on these exciting new paintings! They are included in "The Colour of Summer" exhibition at Cameron Contemporary Art, Hove from 8th August - 14 September.

To see more paintings click below.
Painting 'Beachwalk' in my lockdown studio