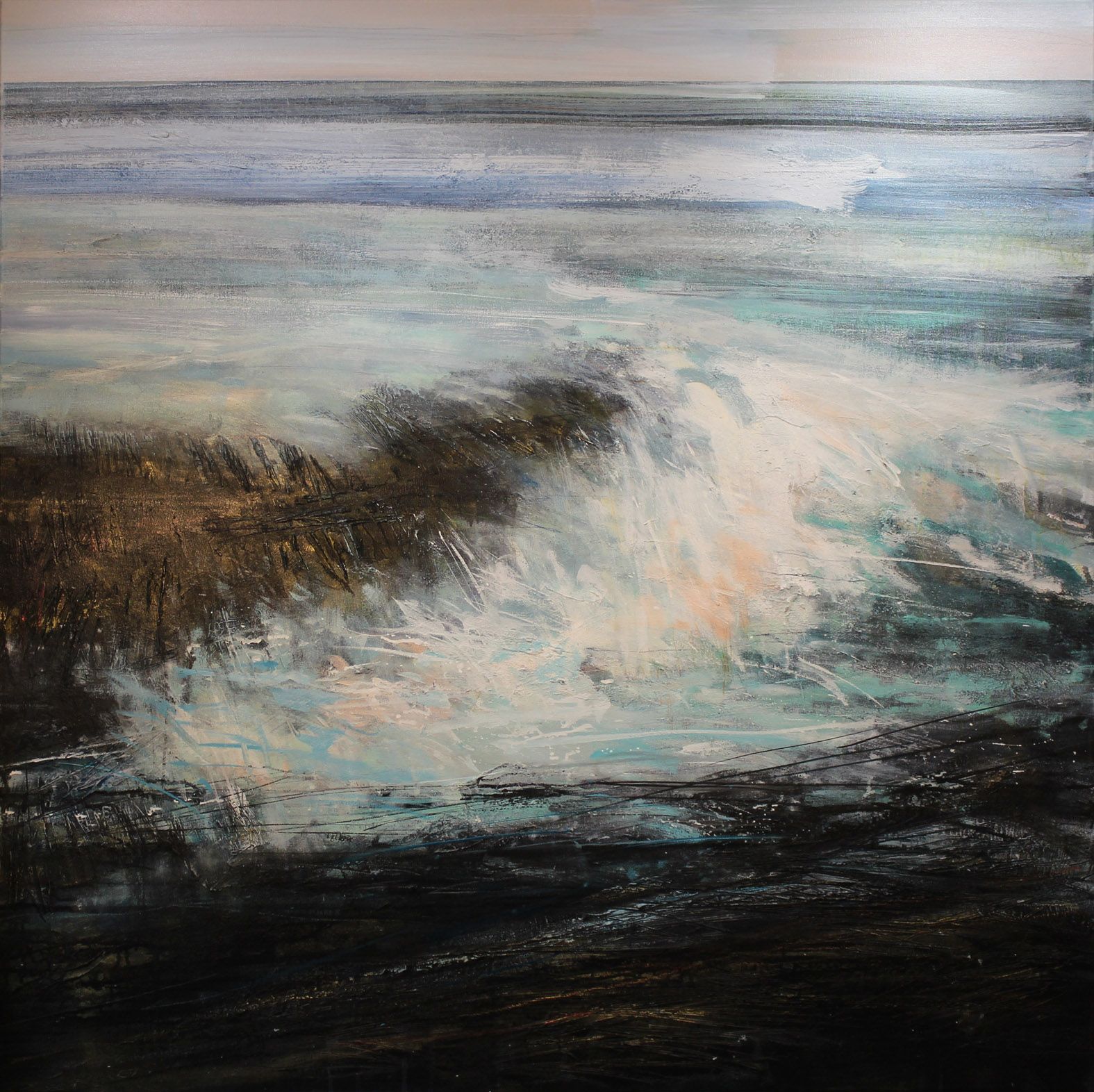 "On The Rocks" is a big feature painting that really packs a punch, measuring 122 x 122cm on deep canvas. This is based on a stretch of rocks off Baggy Point, Near Croyde, on the North Devon coast. Sitting painting and sketching just off the coastpath, with the waves continuing to crash across the rockface, I was taken by the calmness of the distant horizon, soft pinks pushing out into the sky. The colours and textures in the rocky surface of this painting have to be seen. It's currently on display in the gallery at Applegarth Farm.
London Pop-up Exhibition, 23 November - 6 December
I am planning a pop-up exhibition before Christmas at Gabriels Wharf, Southbank, London, with a selected group of fabulous artists. Gabriels Wharf is such a hidden treasure and just a short stroll along the Southbank from Waterloo Station. The Wharf is packed with cafes and galleries and well worth a visit; a good halfway stop if you're walking to the Tate Modern.
Details to be confirmed.
These are some of the abstract paintings created at the start of lockdown back in March. They have a really dynamic energy and light in these vibrant sun-filled colours. Currently on display in my gallery at Applegarth Farm, Grayshott, on the Surrey / Hampshire border.

To see more paintings click below.
Painting 'Beachwalk' in my lockdown studio