Contemporary British Artist based on Surrey / Hampshire border
Nominated for Surrey Artist of the Year 2021
I'm delighted to have been nominated for Surrey Artist of the Year 2021. There will be an exhibition of work by all the finalists held at New Ashgate Gallery, Farnham, on 25th September - 6th November, where you will be able to vote for your favourite Surrey Artist.
Looking for something fabulous to complete your interior? "Finding a Way Through" is fresh of the studio wall. A large statement painting with translucent teal and turquoise sea blues complemented by the rough textured areas of rust on the rocks. A fresh and vibrant colour palette inspired by the wild Cornish coastline. Painted with layers of acrylic with rusted iron filings and pastel details on a deep canvas measuring 101cm x 101cm. Free Delivery.
"Painting on the edge of the wild cliffs of Cornwall, watching the colours shift in the ocean, the light breaking through, the waves tumbling across the age-torn rocks "
"I love the colours in the painting, they're so restful. The perfecrt vibe!"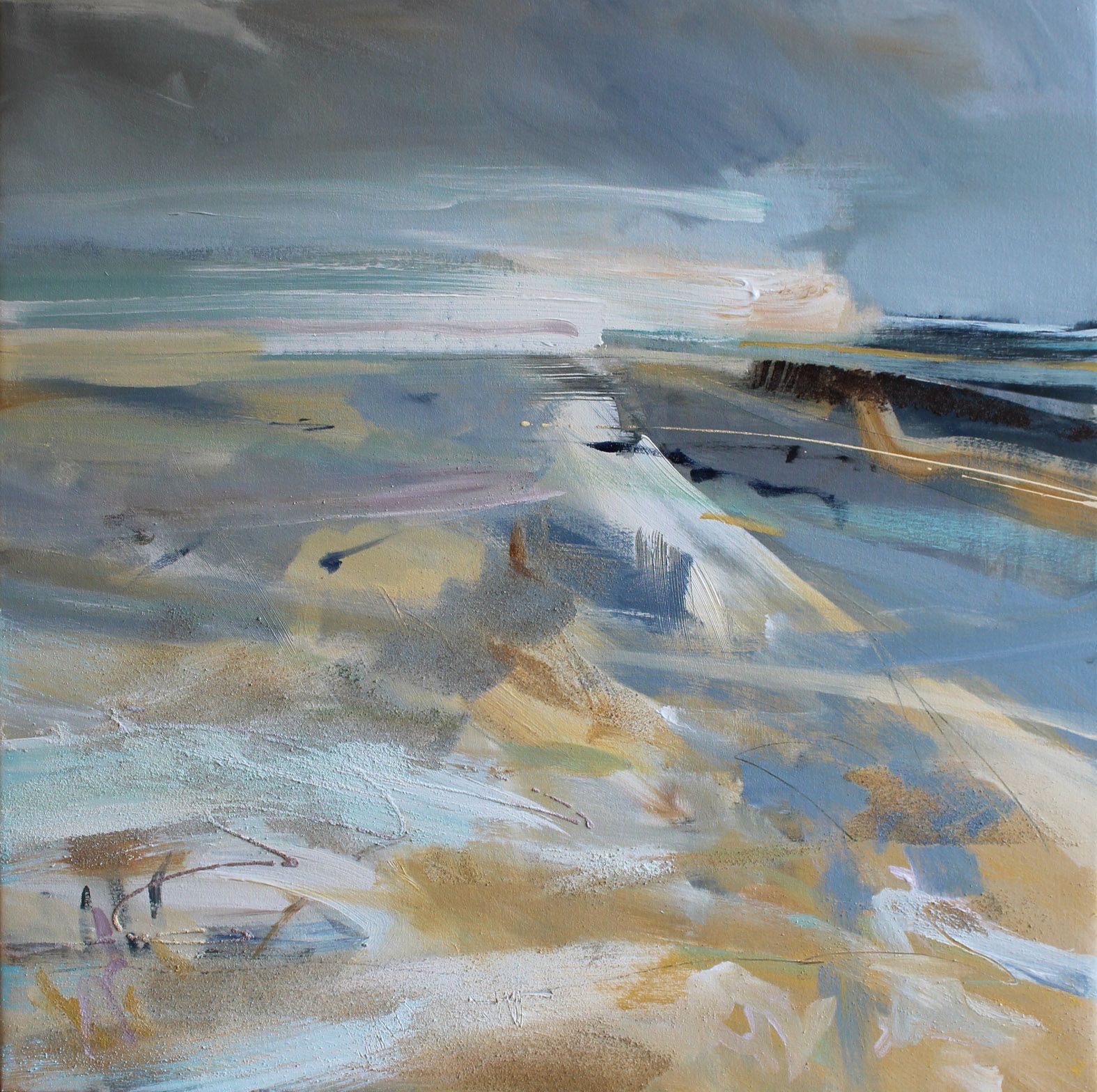 "The light on the picture is amazing. It is our favourite picture and gives us so much pleasure."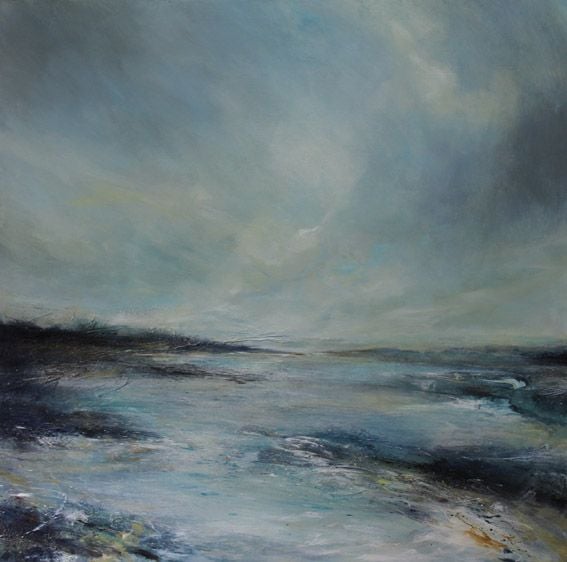 "Thank you so much for delivering the picture yesterday. My husband is thrilled with it."