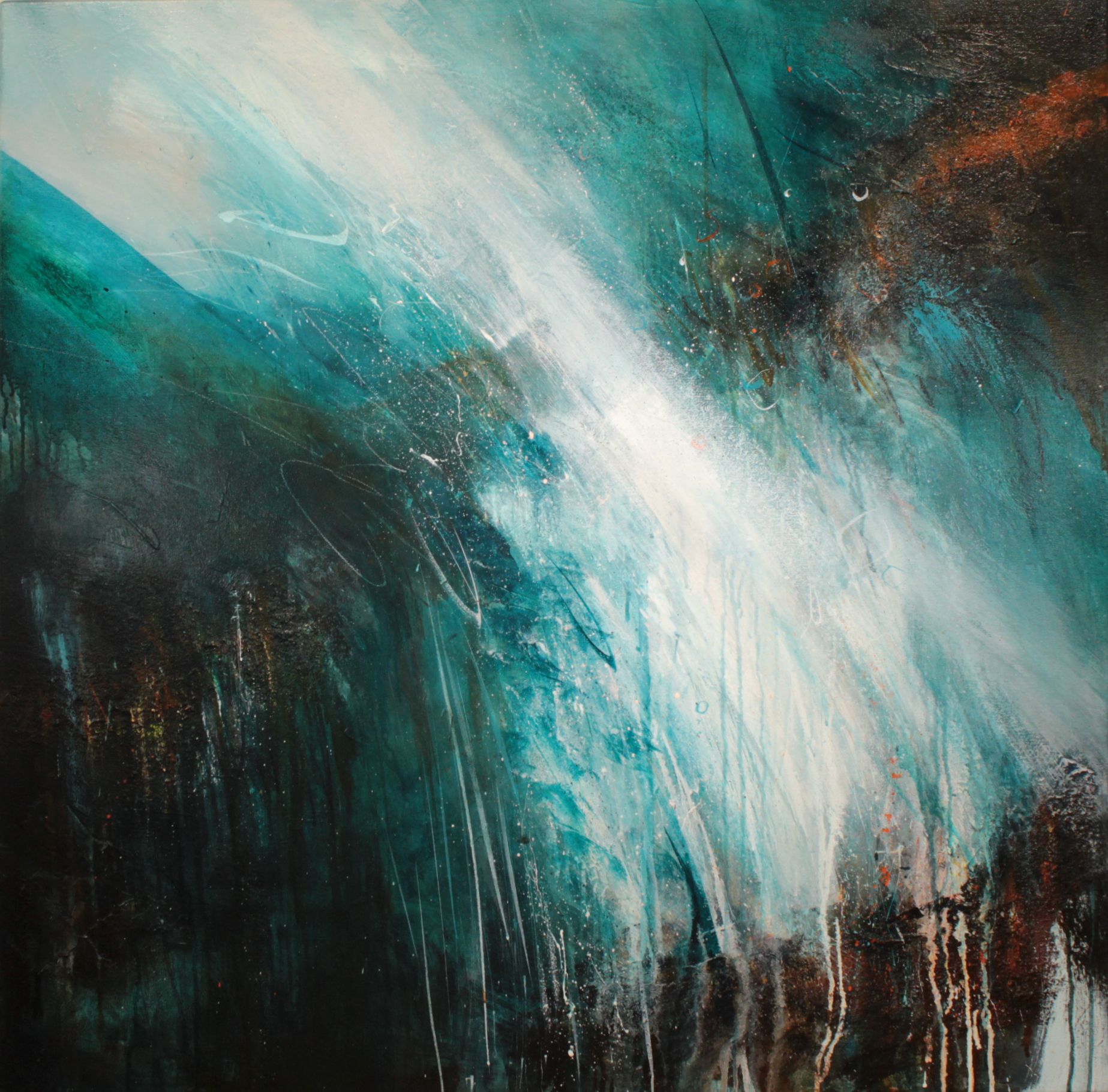 Looking for something fabulous to complete your interior? "Finding a Way Through" is fresh of the studio wall. A large statement painting with translucent teal and turquoise sea blues complemented by the rough textured areas of rust on the rocks. A fresh and vibrant colour palette inspired by the wild Cornish coastline. Painted with layers of acrylic with rusted iron filings and pastel details on a deep canvas measuring 101cm x 101cm. Free Delivery.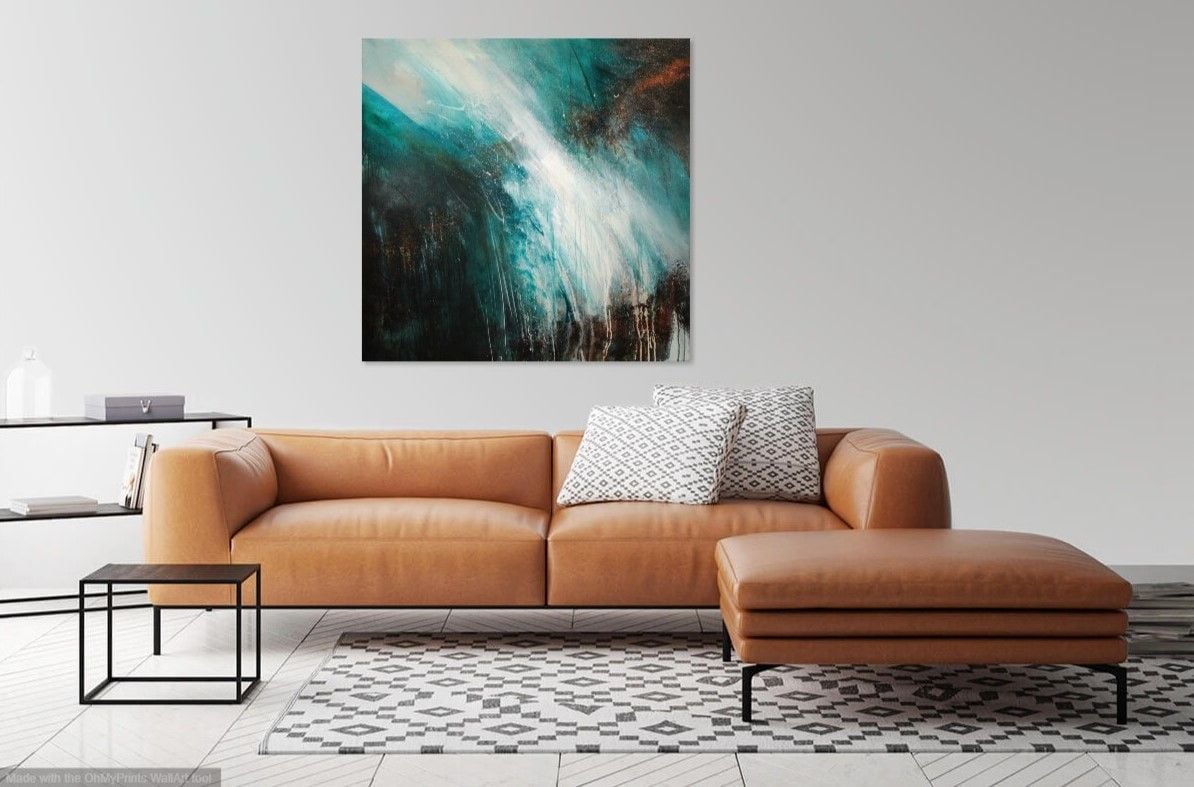 "I love the colours in the painting, they're so restful. The perfect vibe!"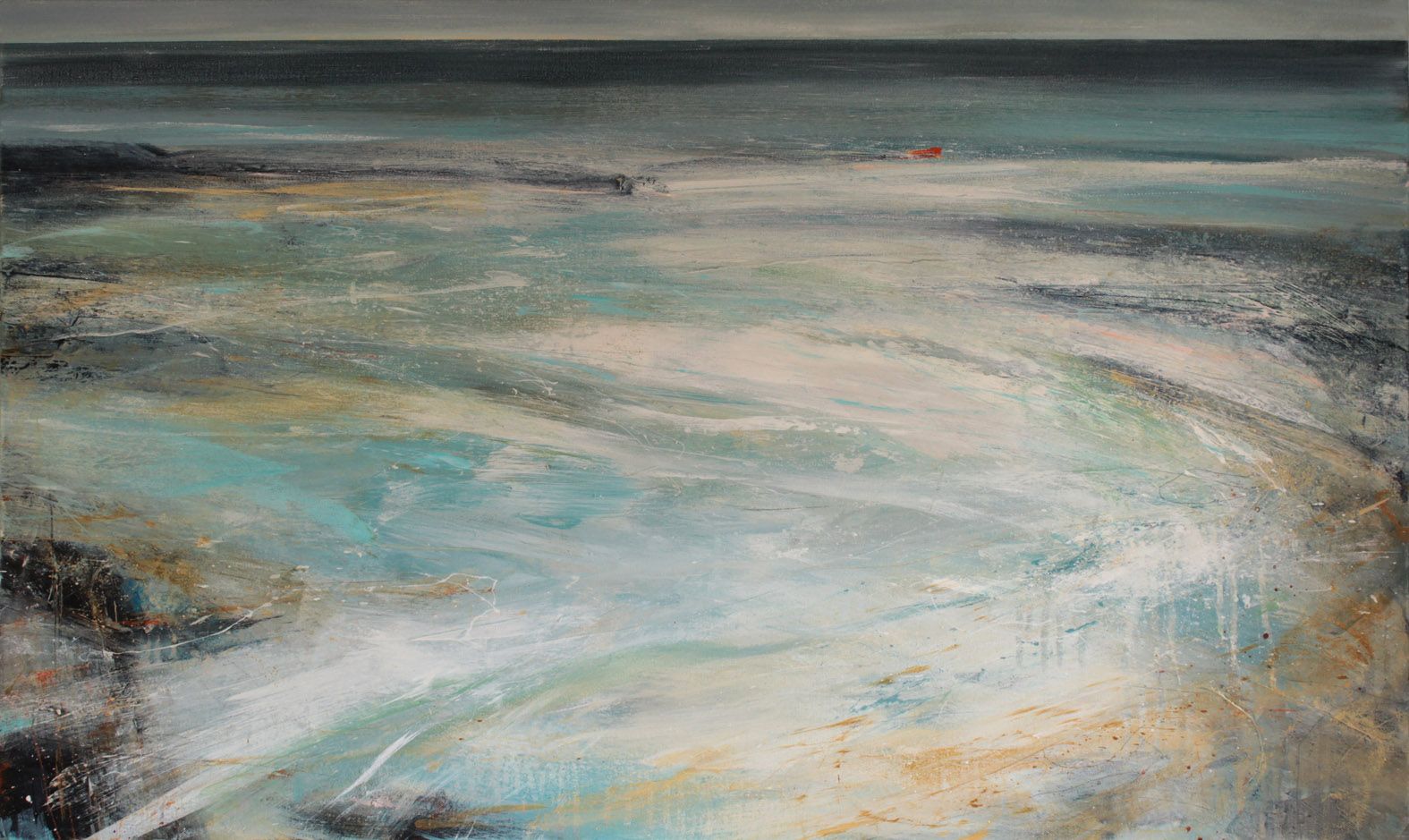 "The light on the picture is amazing. It is our favourite picture and gives us so much pleasure."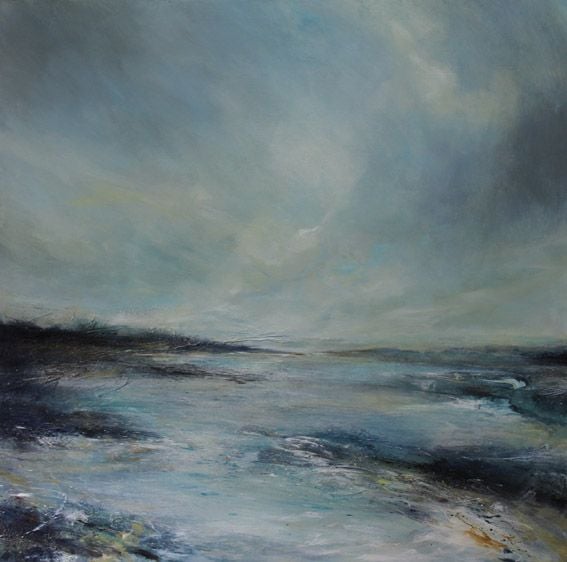 "Thank you so much for delivering the picture yesterday. My husband is thrilled with it."