I don't know where to start...?
Rule number one is "Trust your gut reaction"; if you feel an instant emotional connection with a painting, that 'wow' factor will last and the painting will bring you years of pleasure.
Consider size, colour, tone and mood; it needs to work within the space. If you love it, can you re-arrange the existing paintings or furnishings to better position the painting? Walk into the room and consider where your eye travels. The wall opposite the door might welcome a large feature painting to give that 'wow' factor; a hallway or kitchen might prefer a group of smaller paintings in a 'gallery hang' to act as a conversation piece and encourage people to linger; a main bedroom might need soft gentle colours or is a great spot for a figurative drawing.
Don't forget the bathroom - looking out on a distant seascape might be just what you need to relax when soaking in the bath. (Check before buying as not all paintings will be suitable in a damp environment) Does your home office need something colourful as a stylish background for all those Zoom meetings? Art for a conservatory needs to have UV resistant paints or varnish and work on paper would benefit from being framed with specialist UV resistant glass.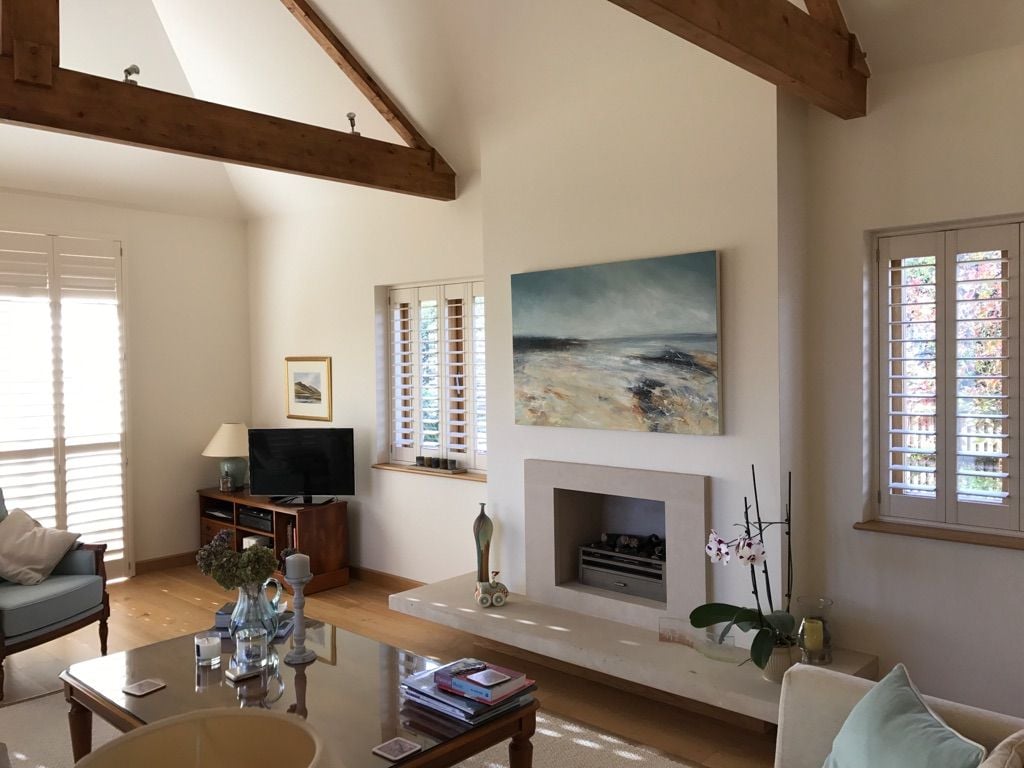 Size & Shape Once you have considered where you will position the painting, look at the space and the shape created by furniture and the room itself. A long sofa could carry a landscape shape or three square paintings in a triptych. The top of the landing might benefit from a tall portrait shape to provide interest when walking up the stairs. The painting should fill the space but allow at least 10cm around each edge of the picture. You could try temporarily sticking a piece of paper to the wall, cut to the right size and stand back and see if it works. If you plan to have objects on your mantlepiece you need to allow extra space at the bottom.
Colour choice Don't get overwhelmed by colour but keep it simple and suitable for the type of room. It's not always possible to design the room around the painting, so consider existing wall & floor colour and any furnishings. A wooden floor often brings out any ochres and warm cream colours in a painting. Bright colours grab your attention, create positive energy and work well in a darker room, but won't create a calm atmosphere; softer cool blues and greens will create a more relaxed vibe. Try to match any colour tones or use swatch samples to match against the painting. Think about choosing a main and secondary colour palette for your room and include these in your choice of painting.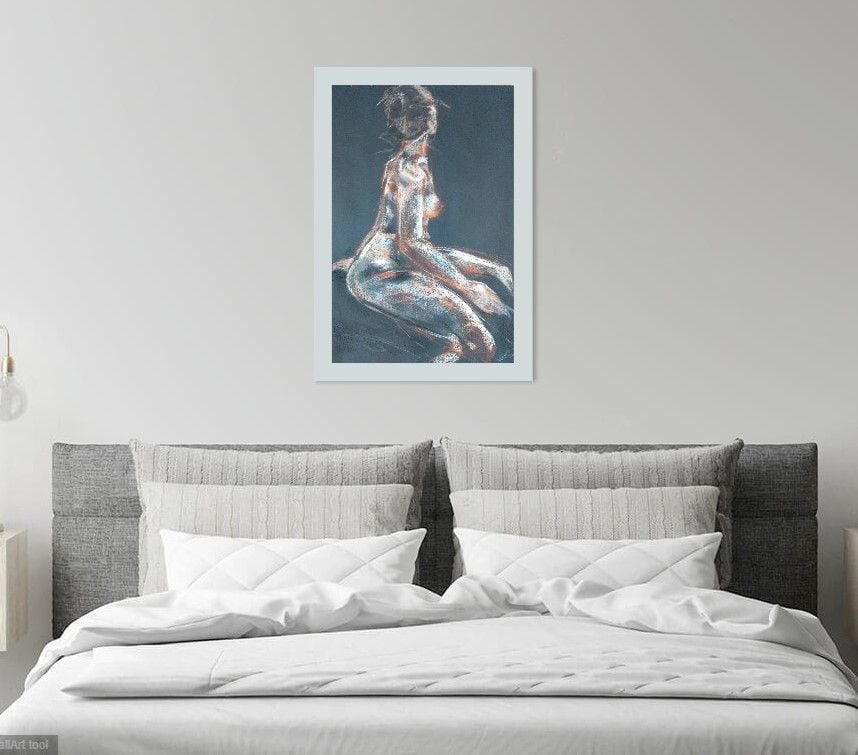 Tone & Mood Buy what you love but remember other people's taste might not be as sophisticated as yours! Some people might enjoy the shock of a nude in the dining room but others might be put off. Don't be afraid to take risks if you really adore a piece, but find a room where the light and purpose of the room will allow you to enjoy the painting. The painting should compliment the room and the mood of the room should enhance the painting.
If you can get up close make sure the painting has interesting details; if it will be seen from a distance then it needs a strong composition to grab your attention.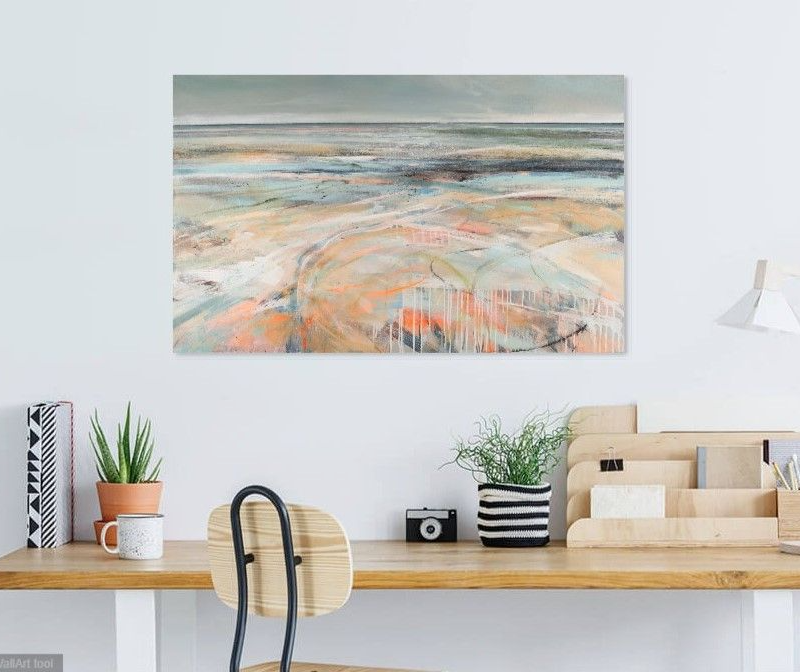 Framing Speak to a specialist framer for advice on what will best protect and suit your artwork. More information about our bespoke framing is below.
Try before you buy? If in doubt, it's sometimes possible for me to bring a selection of paintings for you to try at home. This is a great way to judge scale and colours before committing.
As an alternative, you can try the painting at home virtually by using an online app such as Wall App. Download a photo of your room and the image from my website - the app will help you to visualise how the painting might look.
Now you know what to look for, have a browse through the shop and see which pieces excite you or for more inspiration visit my Archive gallery to see what other people have chosen.
If you can't find exactly what you want on my website or need a particular size, a commission is sometimes the best solution and saves time hunting for the perfect piece. How to commission a painting
If you are purchasing my work from the gallery I am able to offer a bespoke framing service. I can help you select from a range of wood mouldings with hand-painted finshes, float frames, specialist glass options and contemporary styles to suit your interior. All framing is to conservation standard and made to order. Currently, we are no longer able to offer framing for items not purchased in the gallery.