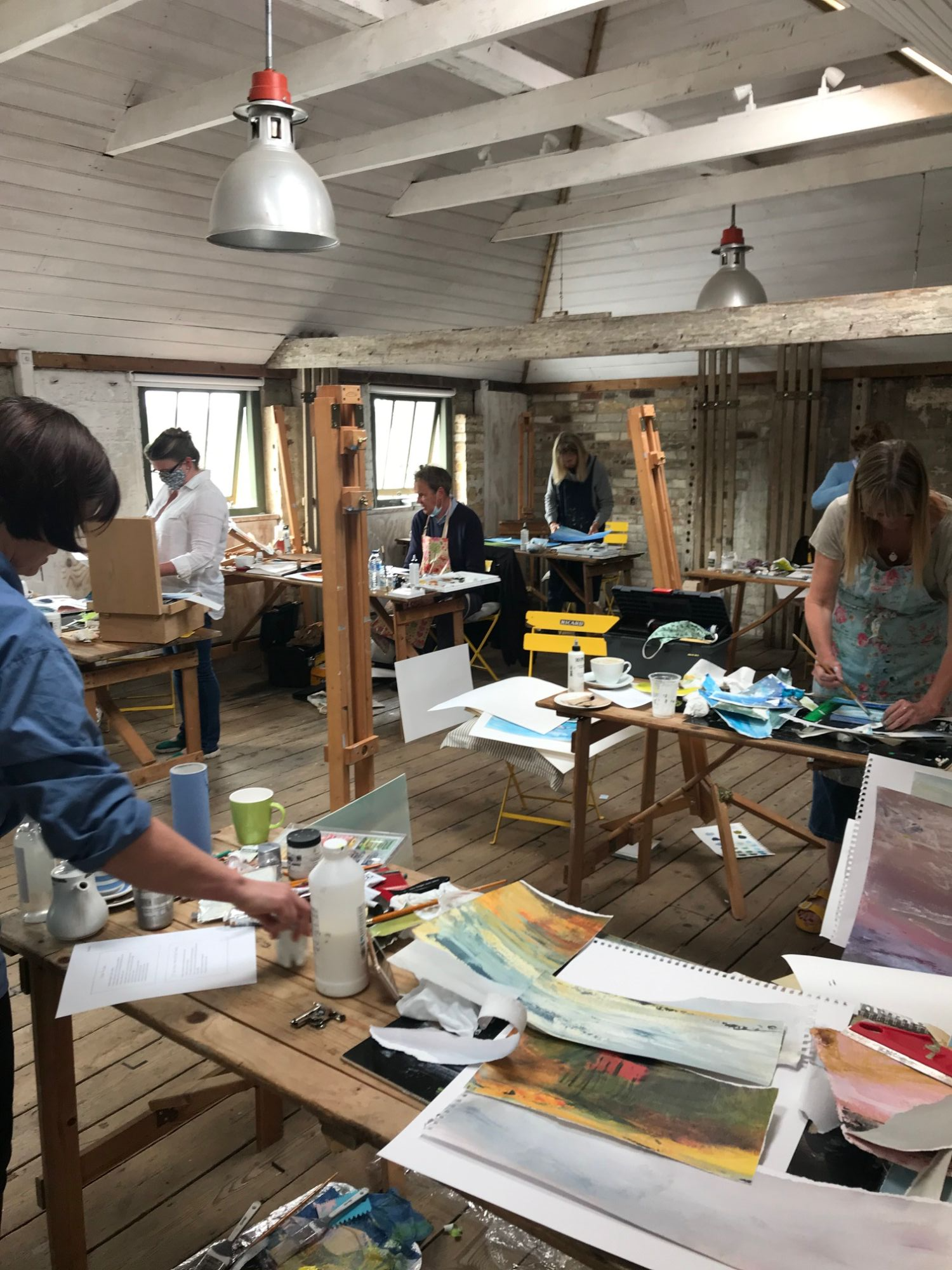 I teach a small number of workshops in the historic Farnham Pottery, where there is plenty of space, light, and ventilation, plus a lovely cafe on site where we can all relax for lunch or you can bring your own. Read some of the feedback from my students, at the bottom of this page. Places are limited to enable me to give you plenty of individual attention on the day.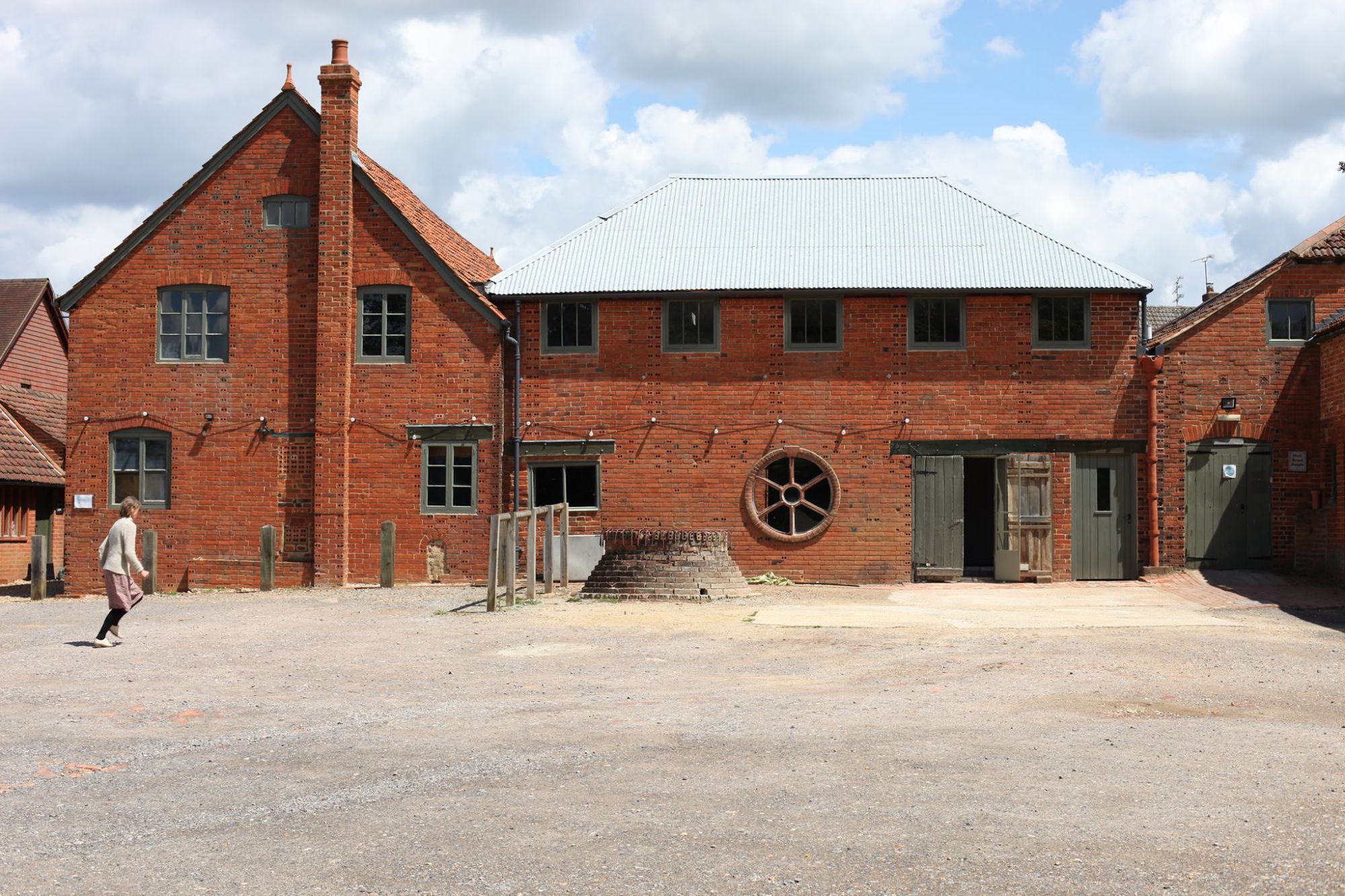 I run drawing, painting and mixed media workshops for all abilities, with relaxed teaching and a friendly atmosphere, helping you to push your limits and explore your creativity. I am sometimes available to run occasional workshops for schools, art societies, galleries and corporate clients.
I am a qualified educator for Golden Paints and Silver Brush and I can share many new ideas and techniques for painting, using Acrylics, oils, ink and mixed media. Tried and tested methods, from an enthusiastic working artist.
To receive all the latest workshop details, please subscribe to the mailing list.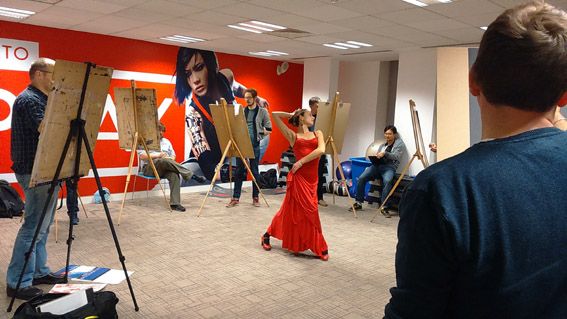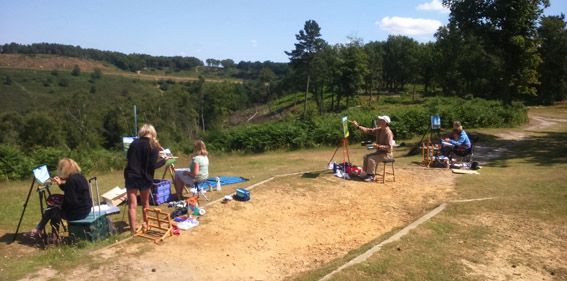 Feedback from my lovely students!
"I really enjoyed your workshop, you prepared everything so well, and I felt as though I learned a lot - I loved your advice to 'start like a builder, finish like a jeweller' I hadn't heard that before, and it's so true! Especially for me, as I always get hooked on details, and lose the 'big picture'. I noticed that you really tuned in to everyone's individual needs - the hallmark of a good teacher. And not all good artists can teach - so I'm not surprised that your classes are in demand! It was great to have a whole day to paint, with no distractions, and I really enjoyed being part of a group and seeing such a wide variety of approach. Good fun! Thanks very much again" March 2023
"I had the most amazing day yesterday - I can't remember anything so enjoyable for a long time. Thank you for all your guidance and patience."
"Just to say thank you for yet another inspirational workshop. I always leave your wonderful classes buzzing with ideas and determined to follow all the good advice you give us and all the fun things that can be done. You have a wonderful way of illustrating and showing us "how-to" that inspires us all. Looking forward to the next one."
"I just wanted to thank you so much for your tuition during the two 'ink days'. I found them challenging but inspiring. It made me realise how much I need to loosen up and lose my fear of experimentation. Being surrounded by all those others with amazing imagination and your great support I am encouraged to keep going but mainly to relax and enjoy the process."
"Just a quick note to thank you for yesterday's class. It was comfortable and engaging and of course very enjoyable. I'm now positive and committed to progressing and feel less intimidated by the process and techniques of acrylics."
"Thank you for the wonderful art classes recently, I have really enjoyed them and have continued to learn more on each session."
Please email if you are interested in organising a workshop or for more information : [email protected]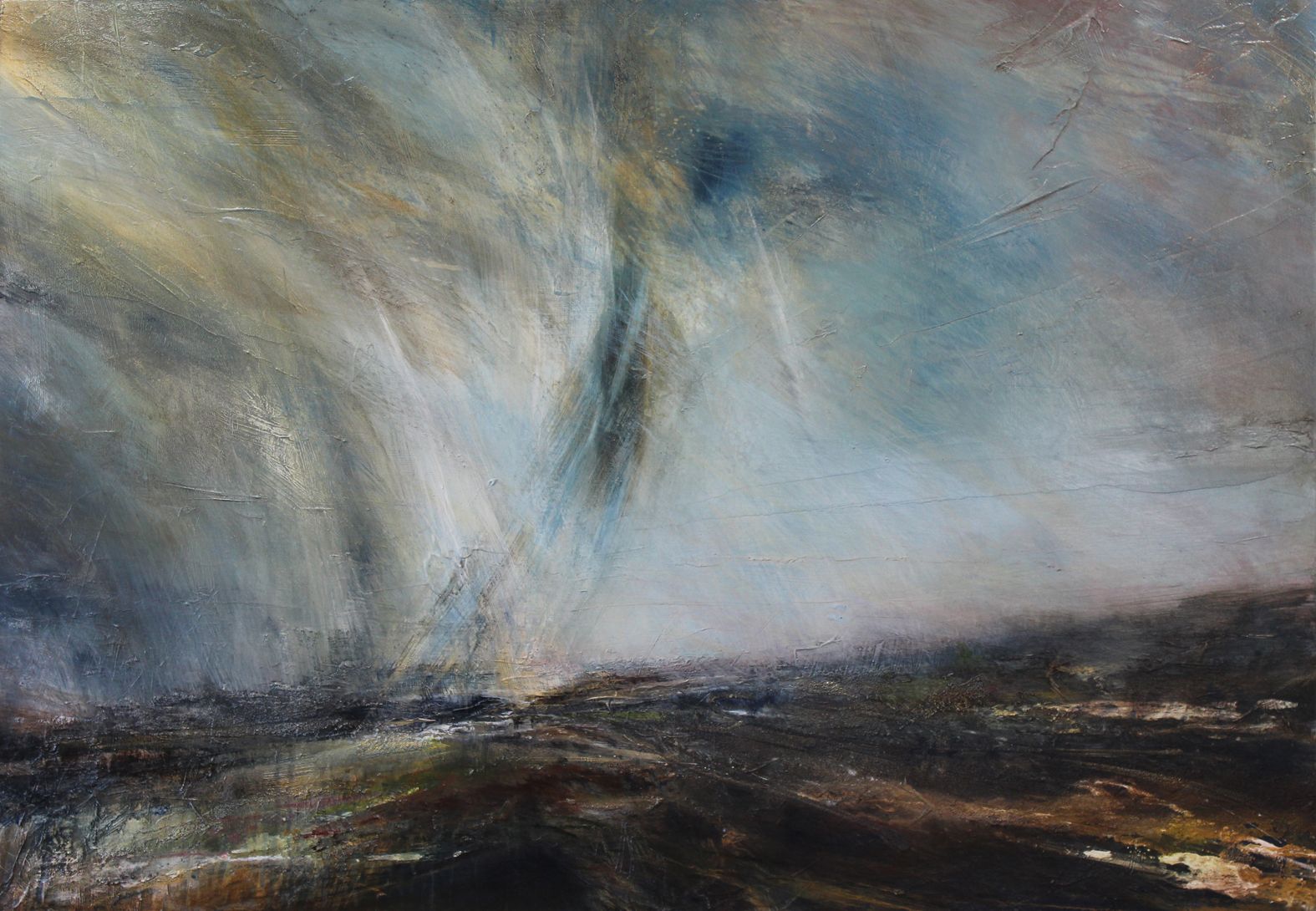 'Landscapes & Skies' workshop
One day workshop, 10 am – 4 pm.
Working with a limited colour palette of acrylics, we will create an atmospheric and dramatic landscape and sky painting. Experiment with various painting techniques using palette knife and expressive brush work to capture the movement of clouds, the subtle colours, creating depth and atmosphere with glazing techniques. Suitable for all abilities, including beginners. The workshop includes a demonstration and plenty of help to make sure you end the day with a successful painting.
'Layering the Landscape' workshop
One day workshop, 10 am – 4 pm.

A day to explore ideas, loosen up your brushstrokes and build confidence, enabling you to move from sketchbook ideas to an exciting painting without fear. We will be painting with a limited palette of acrylics with mixed-media. This dynamic approach to painting the landscape, incorporates painted collage, expressive mark-making, a better understanding of colour and composition. Great for all abilities, to help you develop new painting ideas and techniques using expressive brushmarks and composition. We will be creating lots of work on paper and a final painting or two incorporating collage.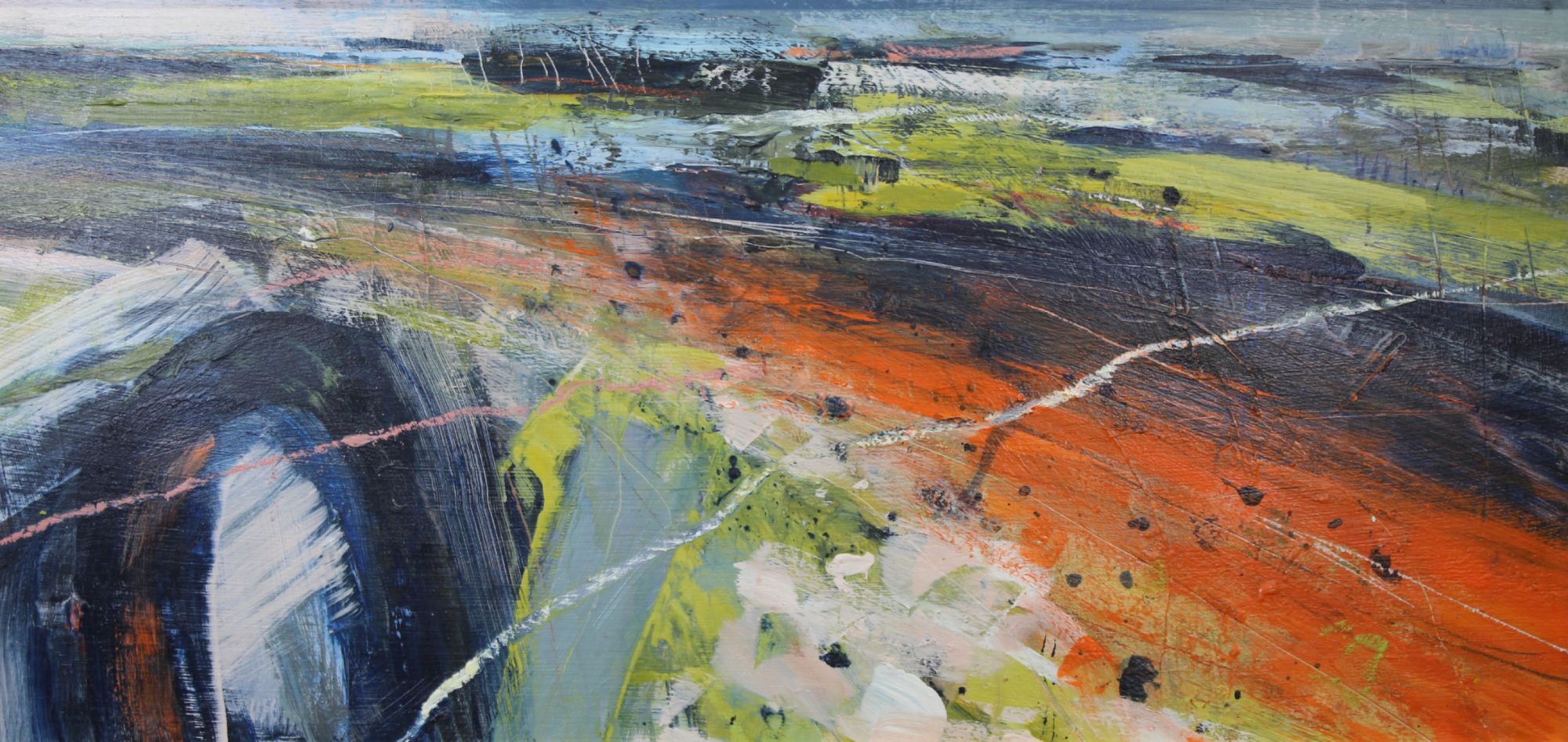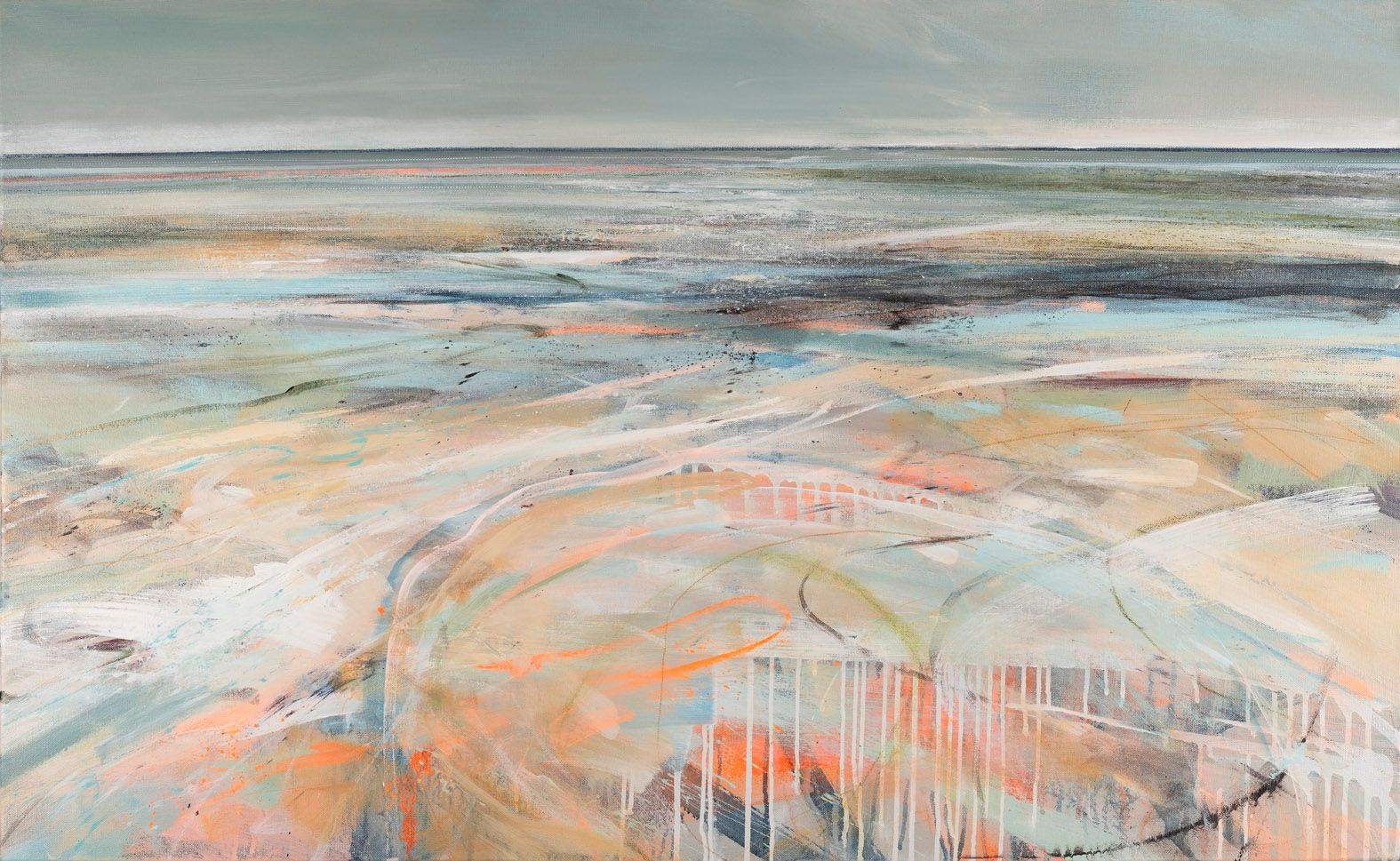 'Gestural Seascapes' workshop
One day workshop, 10 am – 4 pm.
Let go of detail and enjoy painting using gestural and expressive marks. Working on a larger scale and understanding how to simplify your composition and layer your brushmarks to create an expressive representation of the seascape. This is a popular subject and I will share lots of tips and techniques, helping you discover the secrets of how to use different acrylic mediums to create varied brushstrokes, glazes and effects. Using a limited palette of Acrylics with mixed media you will gain confidence and learn to progress from simplified studies on paper to a lively finished painting. Suitable for all abilities.
'Interesting Ink & mixed media ' –places, textures & landscapes
One day workshop, 10am – 4pm

This fun and action packed workshop will take you on an exciting adventure with ink, collage & mixed media. In an experimental way we will create bold and exciting studies on paper. I will demonstrate a range of techniques in varied media including wax resist, bleach, and collage. The workshop will broaden your range of skills and encourage a fresh and experimental approach. You will produce lots of studies on paper and go home keen to do more. Suitable for all levels. The two day workshop will allow you to try out techniques that need extra drying time, work on extended studies and explore the many different techniques in greater detail.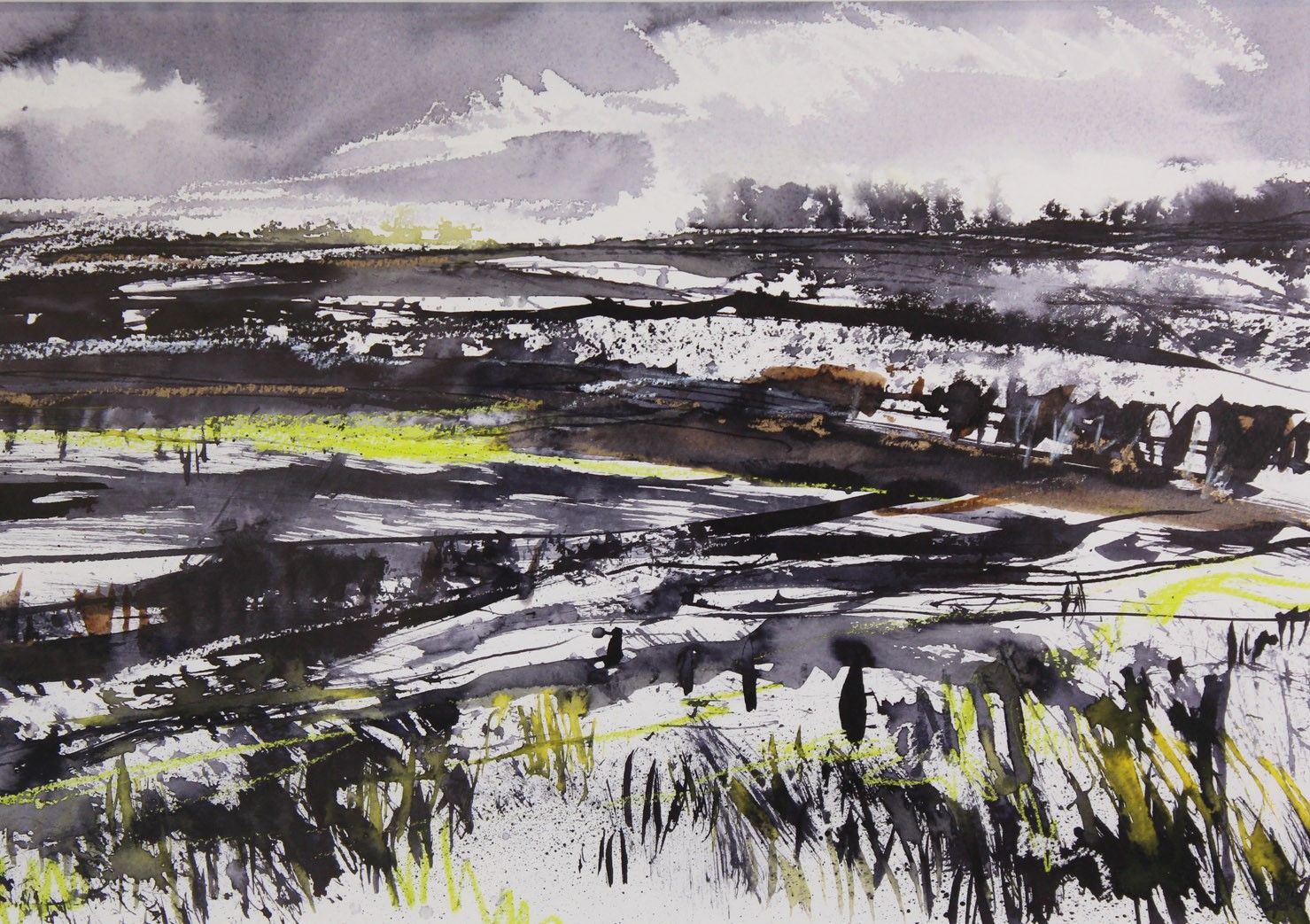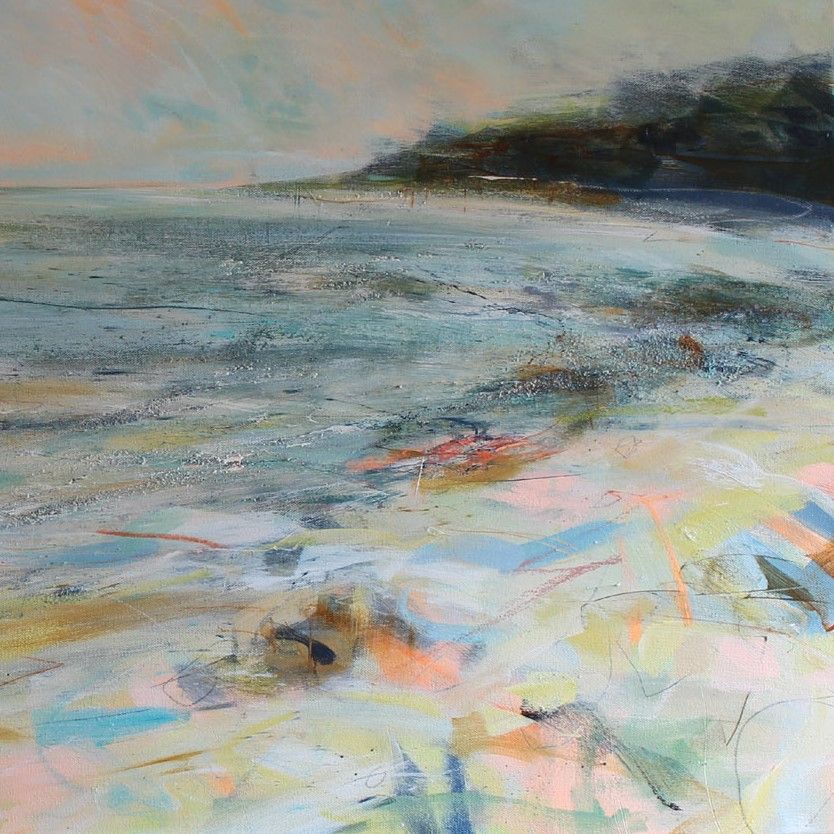 'Paint like an artist' – from sketch to canvas
One day workshop, 10 am – 4 pm.
Learn the artist's habit of creating art on paper for daily practice, for pleasure and to develop ideas for paintings. Discover how to create mixed media sketches which can be developed into a series of exciting paintings. Fed up with not achieving what you want with your paintings? Using my artist's process you will take away the pressure and enjoy pushing your ideas further, simplifying and developing your initial ideas to produce something to be proud of. Create several studies on paper and a finished painting; a gestural seascape, harbour scene or holiday memories of your choice, using acrylics. Beginners and more advanced painters will find this an exciting way to paint.
'Unlocking the Abstract' workshop
One day workshop, 10 am – 4 pm.
Learn to free up your painting style by exploring exciting abstract painting techniques through a series of exploratory studies and exercises on paper. This will help you to simplify your work, whilst improving your understanding of mark-making, layering, tone, and composition. You can use the workshop as a chance to purely experiment and/or work towards creating an abstract painting using acrylics, mixed media, and collage. A day to explore abstract concepts and ideas, loosen up your painting style and have a go at painting in an abstract style.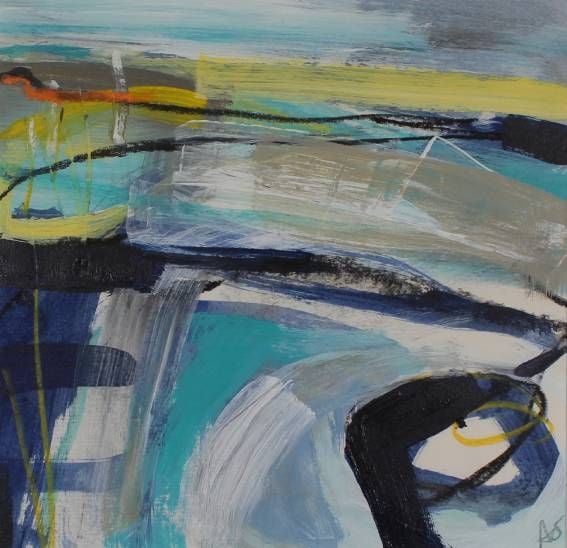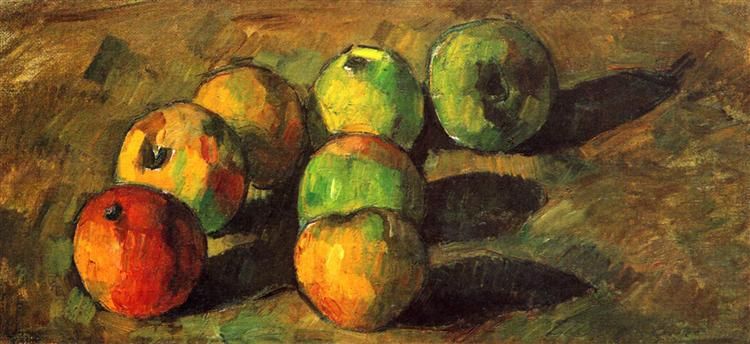 'It's a Colourful Life' workshop
One day workshop, 10 am - 4 pm.
"With an apple I will astonish Paris" Paul Cezanne
Painting a simple subject matter allows you to develop your painting techniques, understand colour more acutely and get to grips with composition. In this workshop we'll be taking the classic still life with fruit and giving it a contemporary twist with punchy colour, deliberate brushmarks and palette knife techniques. This workshop is ideal for beginners or those who want a better understanding of colour, composition and painting techniques.