I paint most days from my studio, based at Applegarth Farm. It's a great location, surrounded by beautiful countryside on the Surrey/Hampshire border. I can often be found painting out in the landscape, when not in the studio. You can enjoy seeing paintings in progress on the studio wall, but there are also two gallery rooms with a selection of finished paintings, prints, drawings & ceramics available for sale.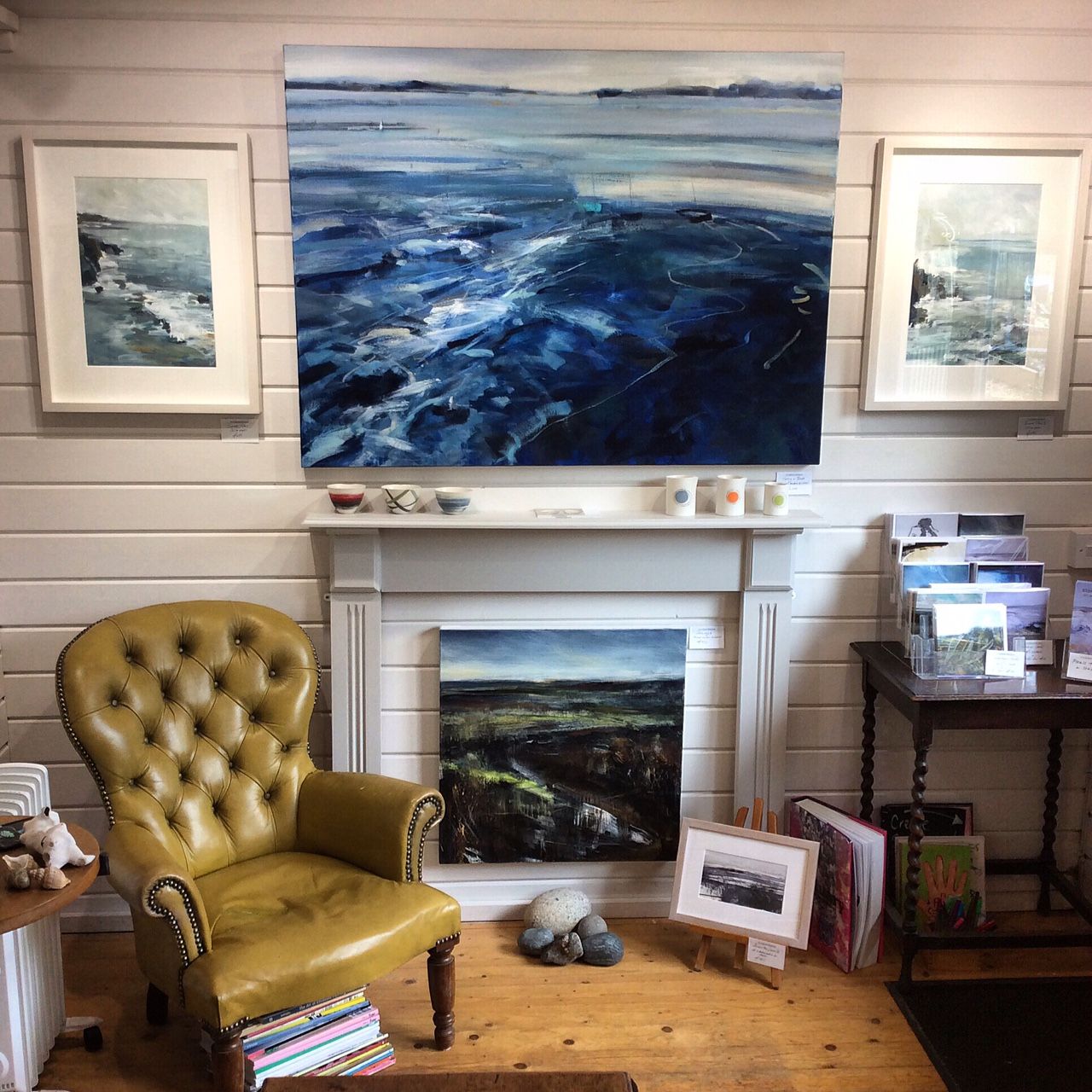 In the gallery is a changing display of hand-made ceramics, all reasonably priced and ideal for gifts. I love finding new ceramic artists - each of these have a unique style and produce work of exceptional quality. Drinking your daily cup of tea out of a hand-made porcelain mug just makes all the difference!
Exquisitely made, hand-thrown porcelain stem vases, jugs, and bowls. Tactile and very collectable.
Stoneware pottery with unique glaze decoration inspired by aerial views of land and sea.
Inspired by the sea, these quirky spotted or striped vessels are hand-thrown and built by Lisa Ingram.
Hand-thrown in rural Yorkshire, porcelain slip-cast mugs and vases in a stylish and simplified palette.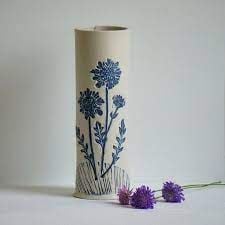 Hand-sculpted vases embossed with lino-cut floral designs made in Emma's garden studio in Surrey.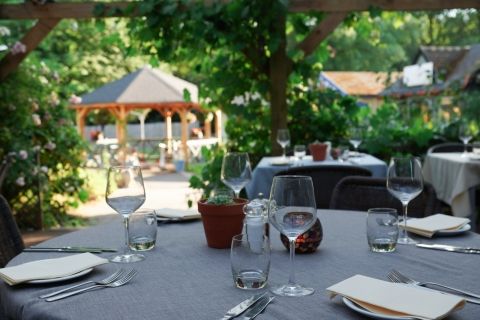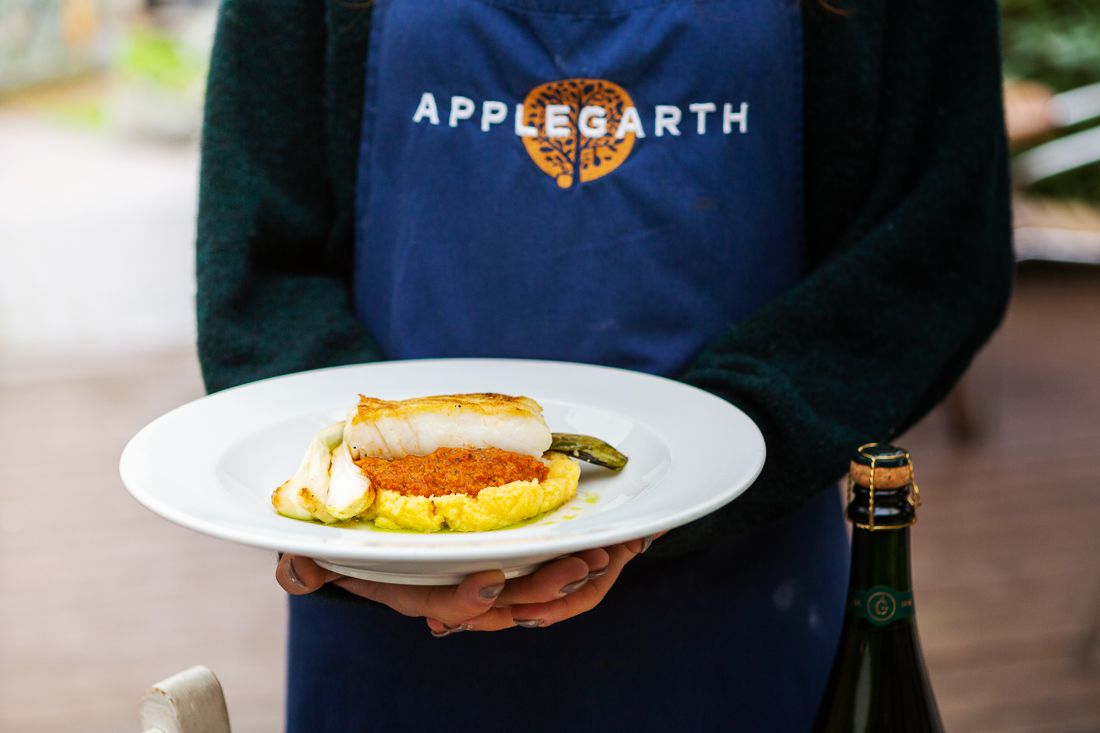 On-site is the award-winning Applegarth restaurant, Deli & farm shop
(booking in advance is recommended).
Applegarth Farm
We are surrounded by fabulous walks across the Surrey Hills and local National Trust sites. Ideal if you want to make a day of it.